What to Choose for Car Transport – Open vs Enclosed?
Are you thinking about moving to another state? Maybe you've just bought an expensive car and need it shipped? Either way, the question of car transport – open vs enclosed has come to your mind.
Depending on your situation and needs, you will have to make an important choice when it comes to shipping your auto. Your preferences will, of course, depend on your moving budget, as well as the type of carrier you are interested in. Getting your luxury vehicle safely transported across the country may take more time and resources than moving your family car to your new home.
Car Transport Open vs Enclosed – Know the Difference
If you're moving for the first time, you'll be wondering how to best go about car shipping. More importantly, you'll come across two most common car shipping methods – open and enclosed. But don't worry, you'll soon have a good idea of what are the differences and benefits when it comes to both transport options. Your choice may also depend on whether you'removing during the holidays ormoving out of state.
Open Auto Transport
This is the most common method of car transportation, and the one people usually imagine when they hear about auto shipping. It is the most popular option, mostly because of how affordable it can be, which is helpful when it comes to moving vehicles on a budget.
But you have to keep in mind that this way of relocation means that your automobile will not be 100% protected from the weather conditions and other elements. So if you're moving in bad weather or moving during winter, consider that your vehicle won't be protected from the snow, rain, hail, or dust from the road. If these terms don't bother you, another important thing to consider is that this method of transportation can sometimes be easier to organize and faster to handle than closed carrier relocation.
Enclosed Auto Shipping
If you're looking for the best and safest way to get your vehicle transported across the country, then this will be your best option. Your car will be protected from all outside conditions inside a covered moving truck. Using fully-closed trailers means that it will be both more protected but also more expensive than in an open carrier.
If you don't mind the cost, know that closed trailer car relocation is usually the faster option as well because only a couple of cars can be transported using this method. So if you've bought a new luxury auto and want it shipped as soon and as safely as possible, closed auto transport is the way to go.
Different Types of Carriers
There are different kinds of trailers for both methods. So you will have another choice to make depending on your moving budget, preferences, and where you're moving to or from. Do you want to ship your auto in the fastest way possible? Are you only interested in your car getting shipped as safely as possible, no matter how long it would take?
Most car relocations are done via multi-car carriers, and the variation depends on whether it's a single level or a two-level carrier. Two-level carriers are the most common ones you'll come across, and the single level trailers are mostly used for transporting numerous sports vehicles.
When it comes to the enclosed car transport, you will have the choice between soft-sided and hard-sided trailers on top of choosing different kinds of carriers. There are multi-car carriers which can usually hold up to six vehicles. The other option is the single or two-car carrier, which is the preferred option when it comes to shipping expensive vehicles, such as rare or antique type of cars.
How to Choose Between Open-Air and Enclosed Vehicle Shipping
In case you are moving on short notice and don't have the time to prepare everything for your long-distance relocation, open-air car transportation might be your best option. It will be much more affordable and easier to organize in a short period of time. On the other hand, if you want your car to be shipped as safely as possible and don't want to have to worry about how the weather elements on the road will affect your vehicle, enclosed car shipping is the way to go. After all, that way, vehicles have protection on all four sides of the truck trailer. Just make sure you prepare your vehicle for shipping.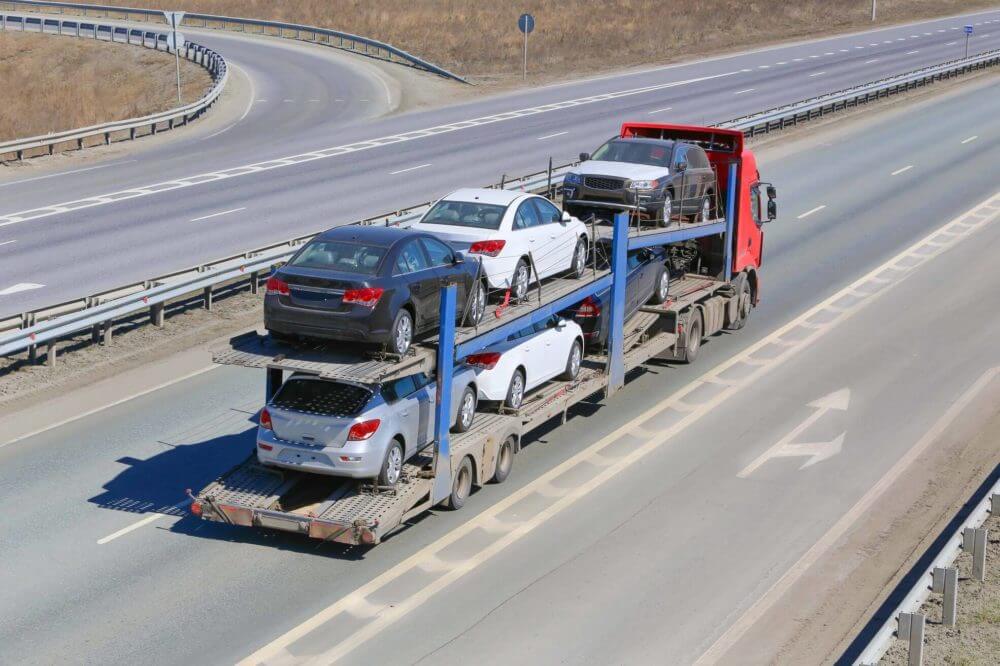 Choose What Option Suits Your Budget the Most
Keep in mind that closedauto shipping is a much more expensive method of transport. This is mostly because your vehicle will get special treatment, especially if you're using a double- or single-car carrier to ship your car. But if you've spent your budget on professional moving services andpacking services, perhaps the affordable way will be the more viable option. This will also affect your decision-making if you're wondering if it is better to ship your car or drive it to your new home.
A Reliable Auto Transport Company Can Help You Out
If you want to learn more about open and enclosed car relocation, you can contact a variety of vehicle shipping companies. Most, if not all of them, will be glad to help you out, answer any of your questions and tell you more about their terms, car shipping services and how much it would cost to ship your vehicle. So if you're still not sure what service would best suit your needs, don't be afraid to call the professional company, explain your situation and get an answer from someone who has experience in the car transportation business. Go over terms of service, think about additional protection and check the insurance policy, and what exactly entails.
It would also be advisable to get in touch with a number of different companies and find out where you can get the best prices. You can ask them for a quote, compare prices, and then decide what the most suitable service for you would be. This is one of the best moving tips, especially if you want to save money when moving.
You Know the Best What Your Auto Needs – Choose an Open or Enclosed Trailer
It's time to hit the road, and decision time is right around the corner. You should pick the type of transport that you think will suit your vehicle the best. After all, you went over the terms, benefits, and downsides of each shipping service, and you figured out which one you want. Now you know which type of trailer will keep your vehicle safe from elements on the road, giving it full protection, and which one will bring it faster to your desired location.
Call a top-notch shipping company and entrust it with handling your cars. When you do that, it will finally be the time to kick back and relax while your vehicle is being transported within an open or enclosed trailer of your choosing.