How to Move to Another State – the Best Cross-Country Tips
There is a lot of preparation, legal, and mandatory steps involved when you are relocating to another country, but the main question is how, how to do it. It seems like we can never be prepared enough for our relocation and all the ways it can create a mess in our lives. So, here is a guide on how to move to another state, use it with our tips for moving out of state. It may serve as a useful guide or a list of the things you will have to deal with during the moving process.
How to Move to Another State – Visit It First
The best way to find out if the country you are planning to move to is the right fit is to visit it and spend a few days there. You can get first-hand insight into living standards, housing expenses, legislation, commute, quality of life, etc. In case there is a job waiting for you out of the state, your company will probably help you find a good house to live in a city and give you some local tips to prepare for a fresh start with fewer expenses.
However, if you don't have a specific city in mind and you have enough time on your hands, use it as a great excuse to plan a road trip. Depending on the reasons why you're relocating in the first place, consider which cities have lower apartment rates, better work opportunities, perhaps a company in your field, a better nightlife, or better schools.
Ask your friends if they know someone who knows someone who lives in that state, to get a bit of local, insider tips and information about the real cost of housing, cost of groceries, distance, and all the other aspects you should consider when moving to another state. If that does not work, use Google and seek for expat communities.
Research Your New State From Head to Toe
You know how when you like a guy or a girl you can find everything you want in two minutes and a bit of googling? Well, you are going to do the same thing when moving, because you probably want this to be a successful long-term relationship.
Since this is going to be a crucial change in your life, you need to make sure that you'll be able to adapt to the new circumstances and surroundings, bare with the costs, and understand the laws and rules before you start idealizing life abroad.
Also, if you do not have a job waiting for you, make sure you know all the terms of residence permits, visas, etc. Some tips on things you have to research before you move are:
What is the standard of living standard

in your

future place

compared to your current one

How to find a job

that will cover your

costs of

living 

The local job market
Can you stand the climate
Environment and pollution
Legislation
State tax rates
Housing costs and arrangements
Cost of education

if you have, or plan to have kids

Social life
Looking for a Place to Settle
You can research the housing market online to find an apartment, but if it's possible, you need to check out the residence yourself and think good before you decide to live in it. You can get a sense of costs and location online, but you can never know the true condition of the house you're planning to rent or buy if you don't see it in person.
How to Move to Another State and Find a New Home
Set your priorities straight and choose your new home, depending on the purpose of your relocation.
If you're relocating for work

and managed to

find a job before your move

,  it is better to search for an area that is near your future workplace or one that has a good commuting route

If you have kids or if you're moving while pregnant, choose a home that is near their intended school, and located in a friendly, safe neighborhood
If you are on a tight budget, try to find a home that will fit into it but still fulfill the basic requirements for a normal everyday life
Next, ask around when you set your eyes on a specific real estate:
Research about the amenities in the vicinity
Get a qualified expert to assess the condition of the whole property
Ask your potential neighbors what the neighborhood is like
If you're renting, and if there is a possibility to contact previous renters, ask them about the property and the owner
How to Save Money and Make a Moving Budget
Money is one of the most important things you should consider when relocating so you better start making a budget plan to leave something for new items. When you choose the location and the place, try to make a basic relocation budget and see if there's a way you can cut your moving costs.
You should take into account the first few rents, long-distance relocation service expenses, legal expenses concerning relocation and buying real estate, etc. If you decide to hire a moving company, you can get a price estimate for their moving service. 
Moving Belongings on Your Own or Calling Movers to Help
If you decide to pack for a move on your own, you have to price in the expenses of packing materials, renting a truck, vehicle insurance, manpower to help you with heavy lifting when you move out and for when you move in, and so on. And do not forget to make a list of all your personal belongings, otherwise, you will quickly get lost in the process that lasts too long anyway. It is going to take a lot of your time.
All these expenses can add up, so getting organized to move is a crucial step when it comes to cross-country or long-distance relocation. Using the service of professional movers is a good investment that will certainly pay off, so you can be sure that by using their services you are making the right decision that will actually save you some bucks.
Tips on How to Earn Extra Money While Relocating
One of the best ways to earn some cash while preparing for relocation is to sell some of your personal belongings you're not planning to use. Look for items that are just hanging around the house, those household goods have some value, so now it's the perfect chance to say goodbye. This will create some space and cut the cost of your relocation, but at the same time, you are going to get money for them. So as soon you find a way to sell them, you can plan on.
Research Thoroughly to Find the Best Moving Company
When you research moving companies, you have to know roughly what your budget is. Start by making a checklist of movers and write down their rates. If you are planning to use an auto transport service, many companies offer that too.
You can hire professional movers that also provide packing services and storage space. It will save you some money if you use one company for everything. And don't forget, the cheapest option is not always the best one. Pay attention to the best value-for-your-money deal and get price quotes from a few companies.
Do Not Forget New Personal Documents
Check all your personal documents. You'll have to get some new ones if you are moving to another state. Your driver's license is one of them. Your ID and your passport should be fine if they are up to date. Also, you'll need to establish legal domicile in your new state.
The Easiest Way to Pack Your Entire Household
If you decided to hire professional movers to help you to pack and move your household, all you'll have to do is pack a travel bag and set sail. If, on the other hand, you decided to pack on your own, here are a few tips on how to organize it efficiently.
The Best Guide With Tips for Packing Your Home
Write a moving checklist

ahead and add things if you remember something or remove them when they are finished

Call to schedule a truck
Get packing supplies you need from companies or specialty stores or buy used ones
Get padding materials

for your delicate items, electronics, and art

Bring a travel bag for the road
Make a packing list
Pack according to rooms

and type of your belongings

Create labels for your packed boxes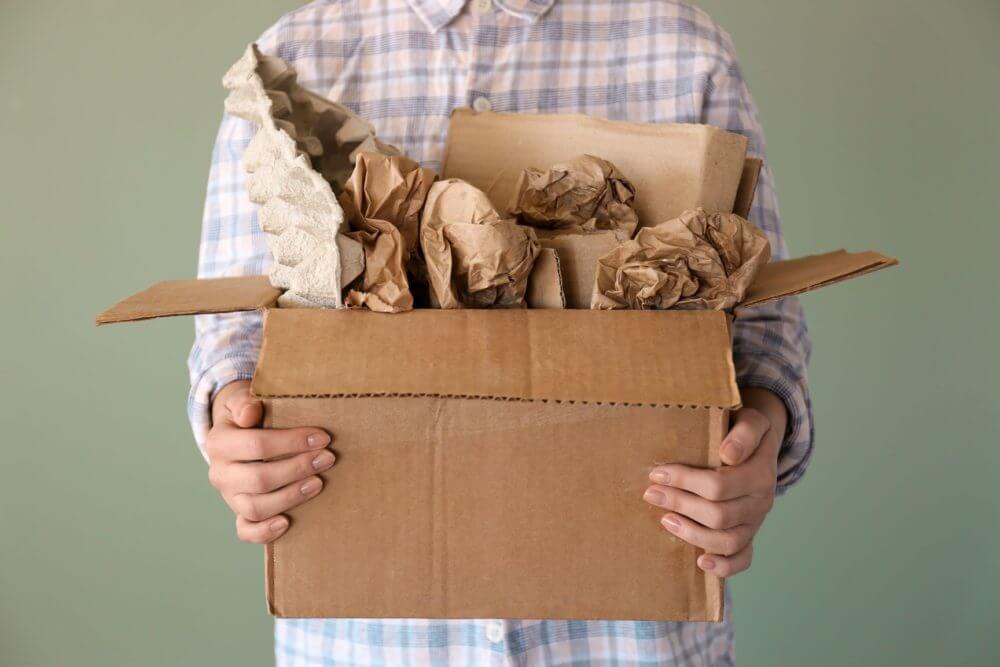 How to Prepare Your Pets for Moving
If you have pets who are soon going to live with you in another house, you should prepare them for relocation to another state too. Make an appointment with the vet, get them microchipped if they are not, see if they are up to date with vaccines, and check their overall health. If they have to take some kind of therapy with a follow-up visit to the vet, you should know that some time in advance.
Making New Friends is Fun, but Don't Forget the Old Ones
It's always great when you have a chance to meet new people and learn more about different cultures, etc. But making friends is not always easy when you are a newbie in town. However, there are so many ways of meeting people, and we are sure that you will soon meet someone through a job or hobbies. 
Moving away from friends and having to say bye before you move is tough, especially if you are so close to them. But distance means nothing. Just because you now live in another town or country, that does not mean you should neglect those people who were with you, helped you in so many good ways. If you no longer see each other so often, you can plan a visit, group calls, etc. Staying in touch will help you cope with moving away from friends.
The Bottom Line
If you carefully plan all the steps, you won't have a problem with your relocation. Give yourself enough time to not turn this whole process into a hectic mess. And try to have a great time because soon your life will start in some other home, with new people, costs, joys, and you are going to make some great memories.