How to Move out of State on a Budget
Are you planning to relocate to a new home, but only have so much money for it? Then you're probably wondering how to move out of state on a budget. No need to worry, it's not impossible, and we're here to show you the right way to do it. Follow our tips, and you can rest assured your move to a new home will be budget-friendly.
Plan How to Move out of State on a Budget
The first step to moving to a new home in another state with little money is to plan the whole thing thoroughly and get organized for a move. Try to estimate how much time and funds you'll need for the whole thing and start saving up as early as possible.
Get Quotes from Movers to Plan All Costs and Expenses
The most reliable way to estimate the cost of interstate moving is by requesting moving quotes from professional movers. Get as many free estimates as possible and choose the company that fits into your financial plan.
Consider Living Costs in the Other State
Your financial plan should also include the funds needed to support yourself for at least the first few weeks after the move. To calculate this correctly, make sure you consider the difference in the costs of living in your current and new home state.
Use Free Services Provided by Movers
Some relocation companies offer certain services for free. This can, for example, include the use of a storage unit for a limited period of time or a basic packing plan along with the moving service. Check with your selected company and ask them all the important questions considering relocation to get the full picture of the services and the price.
Additional Moving Services Come at a Cost
However, keep in mind that if you decide to use any additional services that are not included in the basic package, they will most likely be charged extra. These could include, for example, the full packing service, extended storage, or interstate car shipping.
Do as Much as You Can on Your Own
Since your main goal during this relocation is to save up as much as possible, you should do your best to tackle some tasks on your own. For example, you can make a plan for the easiest way to pack, or you might decide that it is better to drive instead of having your car shipped.
Know Your Limits
However, you should still be aware of your limits. Don't attempt to do things that are too difficult or you don't have the expertise in because that may prove to be dangerous. In other words, you should probably let the movers disassemble and move your couch instead of doing it on your own.
Have Everything Ready Before the Moving Truck Arrives
Organizing your time well is crucial in situations like this one. Check to make sure that everything is packed and ready to be loaded onto the truck before the movers arrive. Otherwise, they will have to do additional packing, the whole process will last longer, and you will be charged more.
Rent Equipment Instead of Buying It
There is no reason for you to buy an unused dolly or lifting straps. Instead, consider renting moving equipment. If you know someone who has moved recently, you might even ask them to lend you anything they have for free. You could also ask them for some useful tips.
Be Creative When Packing
People often disregard just how much money they can waste on packing supplies if they don't keep track. So in order to save up, get creative with the resources available to you. Here are a few tips.
Tips for Getting Boxes
Boxes are one of those items you absolutely don't have to buy brand new. Instead, pay your local grocery store a visit and check if they have any leftover boxes for free or a fraction of a price. Needless to say, if you still have the original packagings from some of your electronics, shoes, or other items, you should use them by all means.
Towels Instead of Bubble Wrap
There's no need to buy endless rolls of bubble wrap to protect your items. Instead, wrap your belongings in old rags, towels, or other pieces of cloth. It might not be as effective as bubble wrap, but it will be good enough for most items.
Newspapers as a Packing Paper
Instead of using packing paper, simply use old newspapers to wrap your belongings or fill in the empty space in your boxes. However, keep in mind that some lower-quality prints might rub off on your things.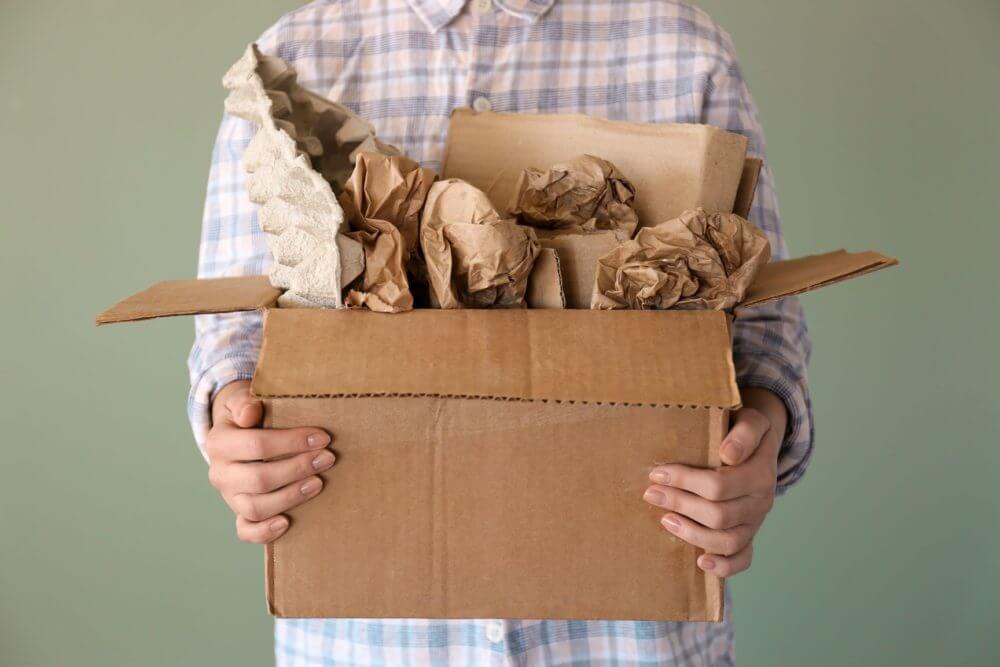 Don't Pick the Cheapest Movers
This might seem a little counterintuitive at first, but believe us – you should by no means pick the cheapest relocation company for your relocation. Here's why.
Low-Quality Equipment, Truck, and Services
As a rule of thumb in the relocation industry, you get what you pay for. If you opt for a cheap moving company, you'll most likely be signing up for low-quality services, which may end up in some of your belongings being damaged or lost. It could cost a lot to make up for it.
The Possibility of Fraud
An even worse scenario than receiving bad service is falling victim to a fraud. Some unreliable companies will quote you extremely low prices, and then charge you additional expenses while holding your belongings until you pay.
The Benefits of Reliable Movers
If you choose a company that is reasonably priced and has good reviews, you can rest assured that you're working with professional and reliable movers, without overpaying for services.
Get Help from Friends and Family
Who says you have to do everything on your own? Ask your friends and family for some tips or the actual help during the relocation. You could even organize a packing party and have some fun while being productive. Don't forget to check in advance if everyone will be available.
Don't Move Everything
The weight of your shipment plays a big role in forming the price of the moving services. By moving only the things you actually need and use, you'll make sure you're saving some additional money.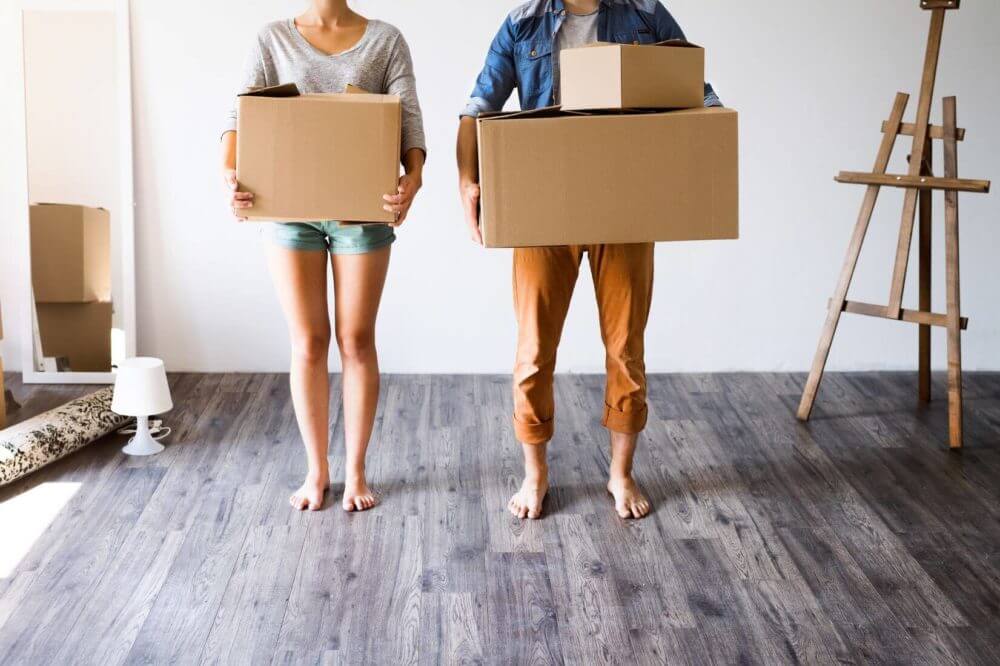 Sell What You Don't Use
As far as the items you're leaving behind are concerned, check whether you can sell some of them. You could organize a garage sale or post ads online and make some extra cash on the side, which could help you cover the relocation expenses.