These Are the Things You Need For Your First Apartment
Having already spent a lot of money on moving, it is not easy getting all the things you need for your first apartment. But, there are certain essential things to buy for your first apartment and others which can be acquired later. Knowing your priorities and making a plan is critical.
Think about what you require most and what you can do without now that your moving out budget is limited since you had to pay rent, security deposit, transportation, etc. as well as what you do not need at all. Make a checklist of stuff you already have in your apartment and then start acquiring items according to it. This guide is going to save you money, time and space not to mention the imminent stress.
Before You Move In
After you leave your old home and say goodbye to your friends, you have to focus on your items. Hiring moving services will make this your relocation stress-free, but there are still things you'll need to do.
Before moving to your new home, you should start by replacing the lock. If you rent the apartment, you can never be sure who else owns a set of keys. Checking the installations, like the heating system, fire alarms, and plumbing is the next thing to do before moving in when the apartment is still empty and easier to adapt in case something needs to be done on time before you move in.
The same goes for exterminating and fumigating the apartment if necessary. If you rent, some of that should be already done by your landlord, but you'll be safer if you check, just in case. Then take a look at the kitchen. If there is a fridge, you should clean and disinfect it, because it will be the first appliance you use when you move in.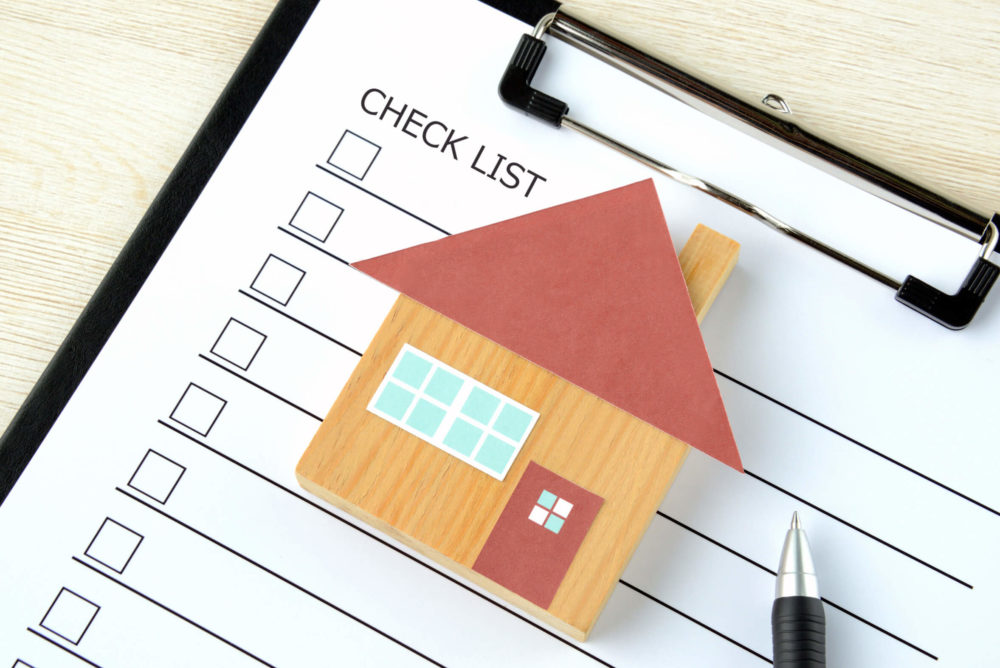 How to Pack and Unpack Your Items
After you take your items out of storage, the first step is unpacking the necessities. If you followed the scheme and packed your stuff wisely with proper boxes and multi-colored labels, unpacking should not be a problem and would not take too much time.
One of the good tips is to take a photo inventory of your belongings since you'll have a clear picture (no pun intended) of what goes where and how to unpack efficiently. Also, if you prepared a box with essentials needed for the first day in your new apartment, you will be able to function routinely. In case you just don't like packing, you can find a company to help you and pack up everything and make your moving easier. 
Tips for Moving to a New Apartment
Before moving, get rid of all the stuff you have not used in a while because chances are you will not be using them in the future either. It will also significantly lower the burden of moving. This is your opportunity to declutter all the unnecessary items you accumulated over the years, so do not miss the chance, just get rid of the trash. Having fewer boxes for moving and storage means more money saved for your other needs and more space for your furniture.
The Ultimate Checklist for Everything You Need for Your First Apartment- Bathroom, Bedroom, Kitchen and More
This basic guide should help you start when moving for the first time, get prepared and stack up what you don't already have. Some things are essential, some you can live without for a time.
Kitchen – Dining Table and Chairs
The basic furniture to place in the dining area would be a small dining room table and chairs, which should be just enough for the beginning.
In terms of utensils, your kitchen checklist should include the following: one frying pan, one small and one large pot, one medium casserole dish, plates, and bowls. You will also require flatware, like one chef's, one serrated and one paring knife, spatula, and a large spoon.
You should also have everything from glasses, coffee mugs and a cutting board to measuring cups, oven mitts, and dish towels. Meanwhile, a dish drying rack would be invaluable if there is no dishwasher, if you don't have it, you have to buy one. And some paper towels for cleaning will come in handy and definitely should be on your checklist.
Living Room – Sofa and TV
As for your living room checklist, the essential furniture here would be a sofa, a coffee table, and a floor lamp. Next, you can get a mirror, a TV and a sound system, an accent cabinet, curtains, and rugs. Don't forget to place a few throw pillows for a cozy touch. Of course, if you can't live without some other pieces of furniture in the room like an ottoman or a shelf for your books, add them too. The final steps would be getting artwork, plants, and décor to your living room.
Bathroom – Toilet Paper
In addition to basic toiletries such as toothbrushes and toothbrush holder (you may even take regular glasses for starters for that), toothpaste, shampoo, body wash, deodorant, hand soap, hand soap dispenser, your bathroom checklist should include a few bath towels and a couple of face and hand ones. A shower curtain, laundry dryer, wall hooks, toilet brush and plunger, toilet paper and a small trash can will make everything complete.
Bedroom – Bed and Mattress
Obviously, your checklist should include a bed and mattress as must-have essentials. It may not be a smart move to transport pillows and other stuff like that long-distance, they could cost more than their worth. Instead, make it one of the essential things to buy them once you set up your new apartment.
If you cannot afford the high-quality mattress for your bed at the moment, you can get it later. What is important is not to start your new life sleeping on the floor. 
You should also have pillows and pillowcases, two of each for a start. Among the essentials are also a few bedsheets, iron and ironing board, bed lamp, dresser, a closet and hangers and finally curtains for your privacy.

Other Related Things, Like Electronics and Your Computer Setup
If you do not have a computer, you should get one or stick to your laptop. You'll need a desk of the appropriate typing height and a chair with good typing posture and it should be among your priorities, along with internet accessories like modem and Wi-Fi router. Also, paper and notebooks, pens and pencils, scissors and scotch tape could prove to be useful.
Next on your checklist – you'll need to buy batteries, extra light bulbs, first aid kit, home emergency kit, fire extinguisher, and a fire alarm if not provided by the landlord.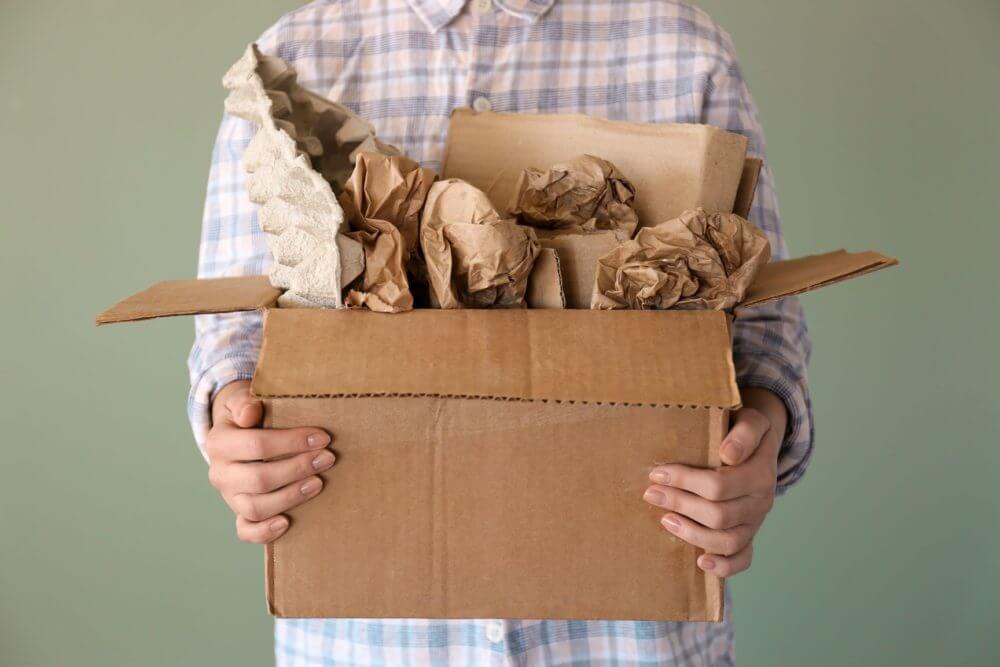 Checklist of Supplies You Need for Everyday Living
Kitchen Supplies
Stocking your pantry and fridge depends on your eating preferences. However, you should make a checklist of the basic items you'll need. Here is a guide to be ready to cook a meal as soon as you set your place up.
Pantry list: you might want to buy everything from bread, paper bags, sugar, coffee, tea and cereal to cooking oil, canned food, salt and pepper, basic spices and some snacks.

Fridge list: there has to be some milk, butter, eggs, cheese, fresh vegetables, fresh fruit, ketchup, and mustard.

Freezer list: you can buy frozen pizza, frozen burgers, meat, and frozen vegetables. 

Cleaning necessities like a detergent, sponge and other chemicals. You'll probably have a lot of stuff to wash while you set up your apartment.
Cleaning Necessities
Keeping your new home clean is a must, so you should have the following: trash bags, broom and dustpan, paper towels, rubber gloves, sponges, universal space cleaner and disinfectant, bathroom cleaning spray, soft rags, hand sanitizer, and microfiber cloths.
Laundry detergent, dish soap, baking soda, and white vinegar should also end up on your laundry list. Buy a bucket and a mop and handheld vacuum for a start, until you can get a regular one.
Bedroom Things – Box for Cosmetics
Until you get a dressing table, you can keep your bedroom items such as cosmetics and medicines, glasses, jewelry and other trinkets in a box on a chair or in the bathroom that could help for a start.
After You Move In
It is prudent to photograph the items in the apartment so that you have evidence of their condition upon your arrival to the place. If you rent, save copies for future reference and maybe even send it to your landlord.
The first thing to do as soon as you have some time to spare is to assemble the bed, as you will want to rest after a day of unpacking. Then, arranging moving boxes in their designated rooms according to the label colors will make packing items for storage much easier.
It may be a good idea to get to know your neighbors when you arrive, as you may require their assistance at some point. Take time to get to know your neighborhood by taking a walk around.