5 things to consider when deciding on whether or not to drive or ship your car when relocating
Moving across the country is a great adventure that will provide you with a lot of excitement and unforgettable experiences. It will teach you important life lessons and will challenge you in every way possible. It will take you all the way from your current city to your new, far-off home. And the question is how are you going to get to your new home? Is it better to fly or drive to your new house? And how are you going to get your car across the country? To find the answers to these questions, you need to think about all the pros and cons of your available options and pick the one that best suits your time, budget, and individual preferences.
When it comes to shipping your car across the country as opposed to driving it to your new home, your choice will be determined by the actual distance to your new home, the time you have to complete your move, the cost to transport your car, and the level of convenience you desire. So, to make the choice that best suits you, make sure that you take the following 5 things to consider when deciding on whether or not to drive or ship your car when relocating.
The Distance
The first thing to do when addressing the driving vs. shipping problem is to figure out the total distance that you will have to drive, not the straight line distance, but the actual distance that you will have to spend on the road between your new home and your old one. When you figure out the correct mileage you will have to travel, make sure that you take a closer look at the route as well, make a note of the topography, road conditions, traffic patterns, etc. Once you know how far you will need to drive and what driving conditions to expect, you will be able to estimate how long it will take you to get to your new city and how much fuel you are going to need.
The Time it Will Take
So, how long does it take to drive across the country? A road trip across the United States might take from a couple of days to about a week. If you are moving from coast to coast or driving cross country alone, you will need to stop more often to safely make the trip when you cannot rotate shifts with another driver. It might not be possible for you and your partner to take so much time off from work. And even if you and all of your family members have the time for a road trip, you might prefer to spend it setting up your new home and exploring your new surroundings rather than traveling. If you have a finite amount of time, have any urgent commitments shortly after the relocation, or do not like the idea of spending several days on the road, shipping your car across the country and flying to your new home is your best option. On the other hand, if you have plenty of free time, like driving, and want to see as much of the country as possible, a road trip to your new home might feel like a vacation.
The Price
If time allows a road trip, it will be the financial factor that you will want to consider next. Is it cheaper to ship a car or drive across the country? Driving is generally considered to be the most economical way to transport a car across the country, but when calculating the price of driving across the country, you need to factor in not only the fuel you will need but also the road tolls, parking fees, meals, vehicle maintenance, etc. You can bring some food with you, but when driving such a long distance, you will likely have to spend a few nights somewhere and dine at restaurants or buy ready-made meals along the way. So unless you are planning to stay with friends or relatives, road food and hotels will add a few extra dollars to the total cost of your relocation.
Take into account the wear and tear on your car, not to mention that you may get a flat tire, have an accident, or require towing along the way, all of which will result in even more expenses. The cost to transport a car across the country will depend on the size and weight of your vehicle, the kind of insurance you choose, and the rates of the auto shipping company you want to transport your car. The amount you pay to have your vehicle shipped across the country, however, will not be your only expense, if you are not driving, you will need to fly to your destination. So, you will have to pay for plane tickets and transportation to and from the airport. You might also need to rent a car for the time until your own car is delivered. Besides, you will not be able to take a lot of personal items with you, so your chosen cross-country movers will have more things to move, and your moving costs will be higher.
Safety
The safety of your vehicle is another thing you have to consider when deciding whether to drive or ship your vehicle across the nation. There is no doubt that driving will put a lot of strain on your vehicle, it is not only the wear and tear from the extra mileage but the effects of the weather that you need to worry about. What is even more important though is that your car will be susceptible to some threats and security issues such as car failures, road accidents, theft, etc. Such troubles can add up quickly and not only become very expensive but also wholly ruin your moving experience or even result in personal harm.
Shipping a car across the country can protect it from accidents, and unfavorable weather conditions. Professional car transport companies have the right equipment for the job and are used to dealing with every possible contingency, they have undergone specialized training, obtained their CDL certification, and gained extensive experience in managing all kinds of situations that can occur on the open road. The professionals have tens of thousands of miles of driving experience and know the most if not all of the safest ways to transport your car. What is more, all professional car shipping companies provide adequate insurance.
Convenience
Last but not least, you will certainly want to choose the car transportation method that will be most beneficial to you and your family. When shipping a car across the country, you will have to prepare your vehicle for transportation and be present for the pre-shipment inspection. You will not need to worry about road conditions, traffic issues, parking problems, breakdowns, etc. You will not have to take any extra time off from work and spend days on end behind the wheel, and you will arrive at your destination quickly and without any effort on your part and will have the time and energy to unpack, arrange your new home and explore your new surroundings.
Your car will be delivered to your door or a terminal in your new city. Driving to your new home will help you make sure that your children and pets travel in maximum comfort as you will be able to stop frequently, play games in the car, etc. It will give you the chance to visit nearby historical sites and other places of interest and will help reduce the stress of moving and turn your moving endeavor into an exciting adventure. You will also be able to take all your essentials and valuables with you as well as any non-allowable items that you want to bring along and reduce the final cost of your move. Both options have their advantages and disadvantages, and you have to weigh them carefully and pick the one that better suits your particular situation. Of course, if you have more vehicles than licensed drivers in your family, shipping might be the only viable solution.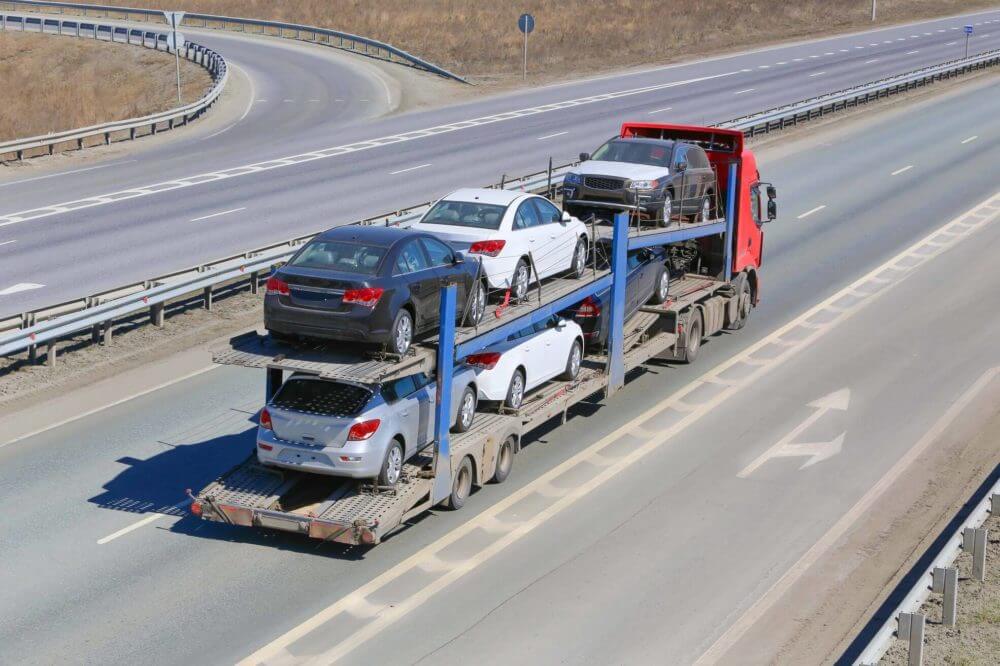 Bottom Line
After reading these 5 things to consider when deciding on whether or not to drive or ship your car when relocating, you should be more informed on how you can organize your budget more effectively to suit your preferred method of moving your vehicle to your new home. If you are planning to hire an auto transport company, then know that a great car shipping company is Flat Price Movers and Auto Transport is at your service and can provide you with excellent car shipping services and can help you move your vehicle to and from anywhere in the US.