What to Consider When Moving to a City Alone
Are you planning on moving to a city alone? Whether you're planning on starting your life over in Los Angeles, New York, or any other place in between, it's important that you learn how to make the whole relocation process as stress-free as possible. Moving alone is no joke, so here is how to do it just right.
You Could Still Use Some Help Even If You're Moving to a City Alone
Just because you're planning to start a new chapter in your life in a different city alone, that doesn't mean you shouldn't get some help for the relocation process. Moving to another home can be quite challenging, and a helping hand is always more than welcome.
Get Help with Packing
It's no secret that one of the biggest challenges of relocation is the process of packing for a move. Even if you're only taking the bare necessities with you, it can still amount to a considerable pile of stuff. From clothes to kitchenware to furniture, there's just too much for one person to tackle. So why not have some friends over and organize a packing party? You can all have some fun together while being productive.
Better yet, you should consider hiring a relocation company that offers packing services. Only professional movers know the right way to pack all kinds of items, from those commonly found in a home to those more unique and difficult to pack. On top of that, you won't have to worry about where to get packing supplies.
Delivering Boxes to Your Front Door
Another great thing about getting professional moving services is that you won't have to do all the heavy lifting yourself. That is, once the van or truck with all your stuff arrives at your future home, you can simply rely on movers to take your boxes out and place them in their corresponding rooms. In fact, some movers will even provide you with basic unpacking services.
What About Your Car
Are you planning on taking your car with you? Then you should consider using auto transport services. Driving long-distance is not just time-consuming, but it can be difficult, and even dangerous. So why don't you let professionals ship your car while you catch a plane to your destination?
Plan Your Finances Ahead of Time
One of the best ways to ensure a smooth transition to the new chapter of your life is by planning ahead of time and getting organized to move. This, of course, is especially true when it comes to money. Here are some things you should do to ensure that your budget is planned just right.
Start Saving a Year Before the Move
If possible, start saving up at least a year before you're planning to move. If not, start saving as early as you can. In either case, you should save up enough money to be able to live off of it comfortably until you settle down and get a job in your future city. Even if you have a job waiting for you, saving up some extra cash won't hurt.
Compare Your Income and the Living Cost
Check whether you'll be able to make enough money to maintain the same comfort of life that you have now. Carefully compare your monthly income with the average living expenses in the place you're relocating to.
Keep Track of How Much You're Spending
Once you have moved to the new city, start keeping track of your spendings. The best way to do so is by carrying around a small notebook and writing down every purchase. If you notice that you're living above your means, it will be easier to decide how to cut down on your expenses.
Meet People and Make New Friends
Moving away from friends and starting a life in a different city alone is always hard, but it is also a great opportunity to meet people and form friendships. However, we all know how difficult that can be as an adult. Luckily, there are ways in which you can increase your odds.
Meet Your Neighbors and Coworkers
Your neighborhood and workplace provide for a great environment for meeting new people. Your neighbors and coworkers are people you'll most likely see every single day. So why not make the best of it and befriend them. The first step towards that is meeting your new neighbors as soon as you move into a new home.
Never Say No
Even if you don't always feel like it, saying yes to invitations for social gatherings, at least in the first few months, will surely help you widen your circle of acquaintances and potential friends. So embrace every opportunity that comes your way.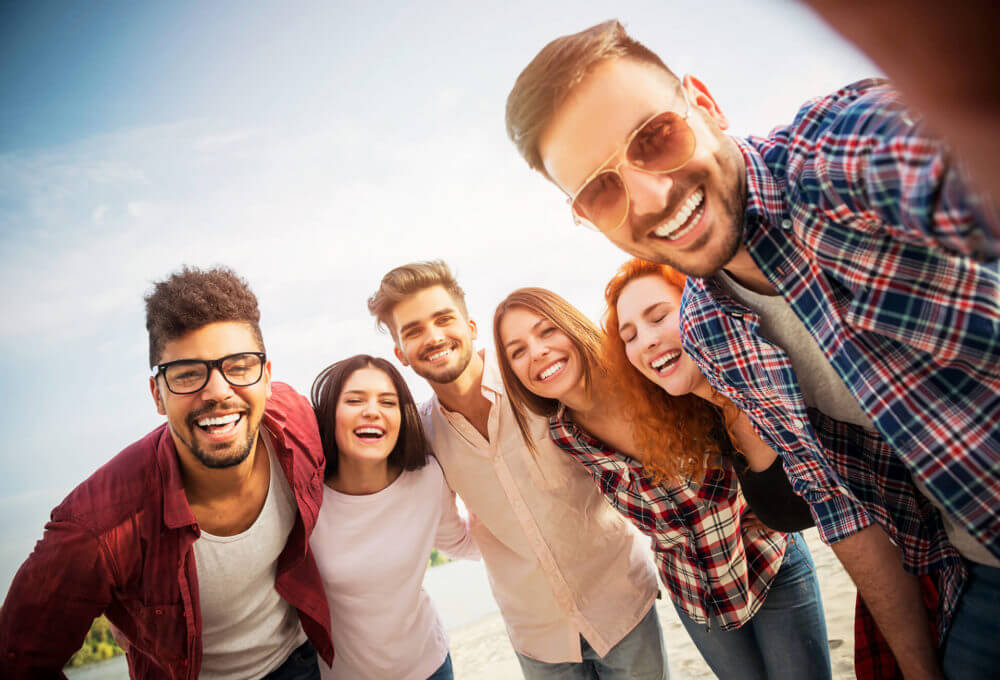 Hobbies and Activities
Taking up a hobby you're interested in is the best way to meet new people with similar interests to yours. Look up cooking classes, language courses, or fitness programs you can join and befriend others who enjoy similar activities.
Turn to the Internet
Of course, you can always look for friends on various websites and social apps as well. But be careful when meeting strangers from the internet in person. Always arrange to meet during the day and in a public place.
Consider Sharing a Home With Roommates
Living with roommates might not seem like your cup of tea at first glance. However, doing so, at least for the first couple of months, will not only help you cut your housing expenses, but it will also be a great way to expand your social circle.
Take One Step at a Time
Relocating to a different city all by yourself is not only physically demanding, but it can be emotionally draining as well. So make sure you take it step by step and follow your own pace. There's no need to rush like someone's chasing you.
Enjoy Yourself
This is a great opportunity for you to gain new experiences and learn more about yourself and the world around you. So kick back and enjoy the beginning of a whole new chapter of your life.
Acknowledge and Understand Your Feelings
It's okay to feel overwhelmed and even scared when relocating on your own. Don't bury these feelings – acknowledge them and try to understand why you're feeling a certain way. Of course, don't hesitate to seek professional help if you feel like it's what you need.