Things to Know About Moving in the Summer
Summer is a period when people think about their holidays and try to avoid heat and excessive sweating. However, moving in the summer is quite common, but requires additional willpower and an excellent organization. If you're planning to relocate to a new home in the period between May and September, there are some things you should be aware of.
Considering all unexpected circumstances and unpredictable hurdles that can occur during this period – it is best to get organized for a move and prepare properly. With our tips, you'll be ready for a stress-free moving experience.
Moving in the Summer – Start Planning Ahead
This is the busiest time of the year for professional movers, so your organization should be impeccable. If you're not up to relocating on your own, start looking for a company to provide you with moving services at least a month or two before you're planning to leave your current home. Also, prepare moving boxes and other packing materials, pack all your belongings, and make plans several days before your movers come. Think about the scorching summer days and schedule the pickup early in the morning. That's how you'll avoid the highest temperatures and make this process more comfortable for everyone.
Booking in Time is Crucial
If you start searching for the right mover two months before the big date, you'll have enough time to do your research, get a quote from all of them, compare their prices, and choose the most reliable company. Besides this, planning will offer you many other benefits. Some of them are:
You'll be less anxious since you will have plenty of time to finish all your tasks and prepare your new home.
You'll have time to find the easiest way to pack all your household goods yourself or order professional packing services.
You will avoid unexpected circumstances if you have the time to plan every detail and gather tips from movers and people who have moved before.
During your packing period, it might be best to create a useful moving checklist that will be your detailed guide with all tasks that need to be carried out from the first day of your summer move until the last one.
Balance Between Higher Moving Costs and High-Quality Services
Keep in mind that the sunny season for companies represents the busiest period of the year, and this usually means a higher cost of interstate moving. So, what should you do to avoid paying more? Here are several ways to receive excellent service and cut costs while moving:
Decide what not to pack – only take the important items. By doing that, you'll have fewer items, and that means lower transportation expenses.
You can sell old and unwanted items and earn some extra money.
Place everything you can into boxes and leave only the most sensitive items for professional packers.
Be Aware of Moving Scams
The best prevention for any fraud is thorough research. Before hiring any company, you should research their experience, legality, and reviews. Also, the types of moving estimates they offer will tell you if they can be trusted. The quote shouldn't be too low, because that's usually a trap to get you to hire a scammer.
Being cautious is mandatory when it comes to large deposits and suspicious paperwork. The peak relocation season requires deposits due to a large amount of work and lack of time. But that doesn't mean they should be higher than 20% of the estimated sum.
Credit and debit cards are the best solution since that is a much easier tracking method in case of fraud.
Every agreement between you and the company should be in written form and you should request the contract in advance. Read it carefully and make sure to check all clauses to prevent any deception. One crucial note is that you should never sign blank documents. Also, ask your movers everything you think is essential to avoid any mistakes or misunderstandings.
Methods to Survive the Heat
We all know how high temperatures can be during July or August. Physical exertion and excessive sun exposure during relocation can lead to dehydration or even heat stroke. In case you recognize some of the following symptoms, go into an air-conditioned room and drink some water as soon as possible:
Headache
Dizziness
High body temperature
Weakness
Fainting
Seizures
Muscle cramps
Don't Forget Sun Protection When Moving in the Summer
The hottest season of the year is physically demanding because of the exhausting weather and annoying working conditions. To mitigate all these difficulties during the relocation process, try to follow these tips:
Your move should start quite early in the morning
Prepare enough water supplies and make sure you stay hydrated
Wear comfortable clothes. Choose breathable materials and light-colored pieces
Wear a hat, sunglasses and put sunscreen
Have Cold Towels On Hand to Endure the Hot Weather
Prepare several washcloths and place them inside a cooler with ice. After several hours, they'll be an excellent refreshing tool for everyone who is helping you move. Their cooling effect will be a great help on sunny days.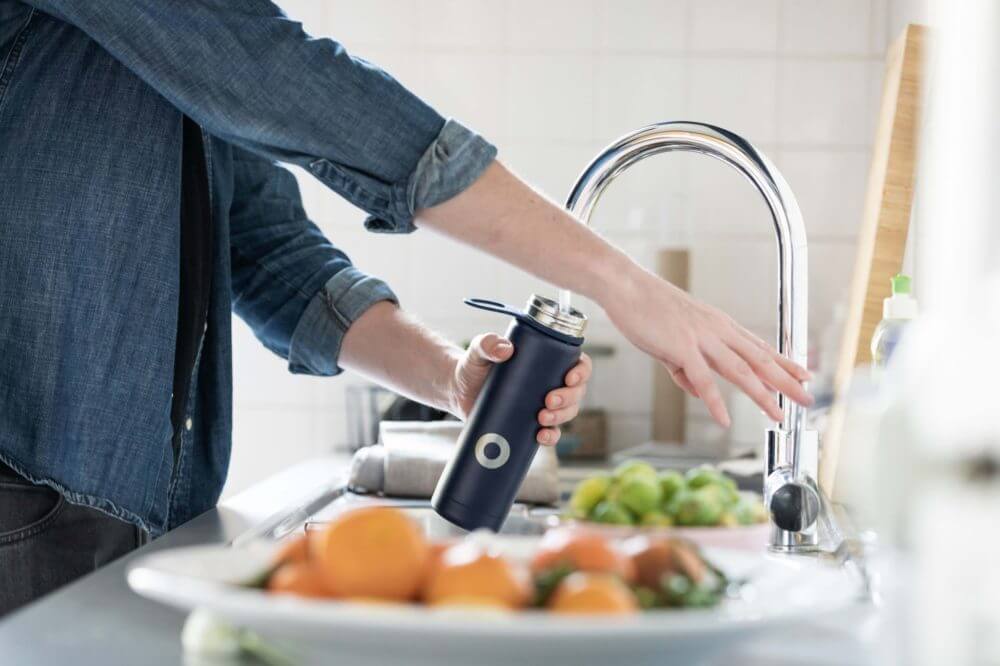 Choose the Right Move-Out Days
Booking your move-out day during the Independence Day or Memorial Day can cost you too much money and nerves. So, before any scheduling, keep in mind several rules when it comes to sunny season relocation:
Avoid booking at the beginning and the end of months
Avoid weekends
If you have school-age children, consider changing the address during the summer break
Packing Some Home Items in Hot Weather – a Challenging Task
Plenty of your household things are sensitive devices and high temperatures are not suitable for their transportation. But that doesn't mean they cannot be moved. You just need to protect those things and pack them correctly. These items require additional caution during the transit:
Electronics. They should be kept in the air-conditioned area inside the truck. Find some tips on how to move electronics properly.
Media discs. Keep them in original plastic cases, while the important ones should be stored inside travel CD cases.
Candles. Wax candles will likely melt in high temperatures.
Perishable food.It is forbidden to transport it during any season, not just in sunny periods.Eat as much as you can in the days leading up to the relocation.
Plants. Since plants are sensitive, high temperatures and various other factors during transport won't have a positive effect on them.