What Should Be on Every Moving Out for the First Time List
Getting fully prepared with moving out for the first time list is the essential step in the first relocation process. Many types of research have shown that the best age to move away from parents is between 25 and 26 years. However, it doesn't matter how old you are – it is a stressful event in people's lives. All the feelings are mixed, and you'll probably get excited, sad, and daunted at the same moment.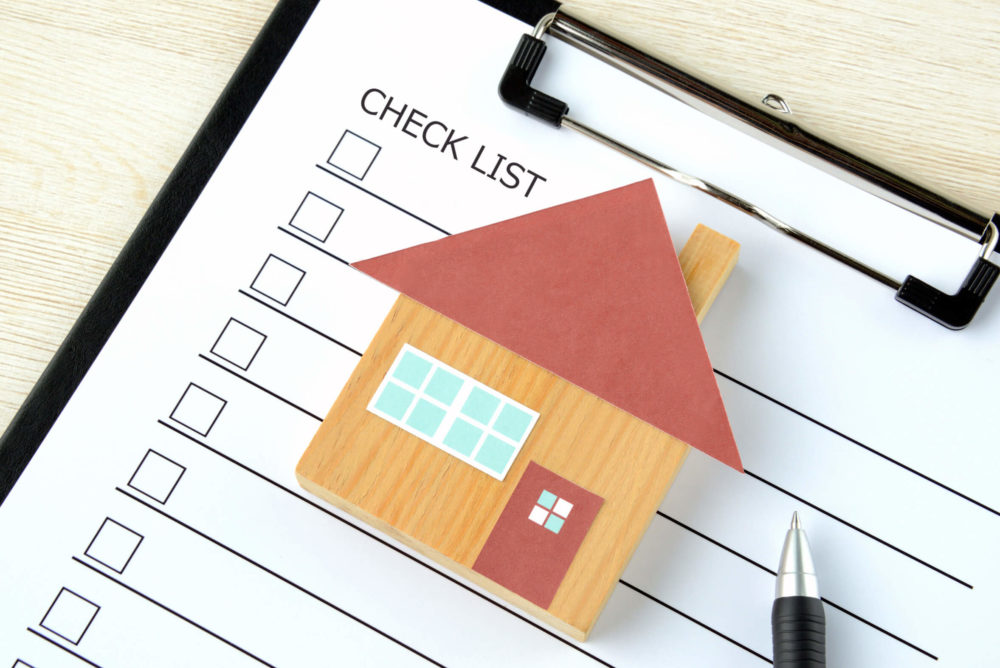 Once you realize all the benefits of relocating and you decide to finally move out, start thinking right away about a list for moving out for the first time. If you're relocating for a job or whatever are your reasons to move, being organized is crucial. Not only will you have a stress-free move, but it will be an experience to remember. So, get to work and check our article to help you create your list of essentials for the future apartment.
Why Is It Important to Know New Apartment Essentials and Create List
So, you decided it's the best moment to move out from your parents' home, and you probably wonder where to start and what is the first thing to do. The emotions will be mixed, especially because you've never done this before. That's why figuring out what things you need for your first apartment is the first step in the whole relocation process because you can easily forget some important tasks. So, take some time and create a checklist that will keep you updated when relocating to a new home.
Things You Need to Do Before the Move – Put Setting Your Budget on the List
We all know that long-distance moving services aren't free and you will need to set aside an amount of money to make sure every service is covered. It's a good start for every relocation because that way there won't be unexpected expenses. So, if you're wondering how to save money on relocation costs, you have to make a relocation budget and start looking for the cheapest way to move out of state. However, there are some expenses that you can't avoid. For example, if you want to get your car transported, you should check for a reliable car shipping company.
Another thing to pay attention to is how much you can afford to pay for rent every month. Check the prices of rents and see if they meet your planned budget. It's not a good idea to spend the last penny on rent because you still have to pay your phone bill, groceries, and other monthly expenses.
What Are the Essentials You Have to Buy If You Never Moved Before
Even though you're looking to cut as many expenses as you can, from the cheapest way to ship a car to getting free packing supplies on the Craigslist website, you'll still have to be sure that your new apartment has everything you need. If you can't visit the future place in person (we all know that traveling can be quite expensive,) make sure you buy only the most important stuff you'll use right away. Here are some essentials to take into consideration:
Cleaning supplies,
Toilet paper,
First-aid kit supplies,
Soap.
Check Which Kitchen, Bathroom, and Bedroom Necessities You Should Get Before the Move
Relocating on a budget can be difficult, especially if you don't have experience in this process. However, if you have a good plan, your relocation budget will be enough for all needed necessities. A checklist of things you should buy for your future place will help you adjust faster. Imagine living in an apartment that will feel like home and where you'll want to spend your moments.
If you consider how many people suffer from relocation depression and adjustment insomnia just because they can't get used to new surroundings. So, make sure you put on your list all the items you should get, not necessarily buy, for the whole house – from the bedroom, living room, bathroom, and kitchen. If you're struggling with decorating ideas for a small living room, check some amazing hacks on how to do it in the video below.
Decide Where You Would Like to Live and Find a Suitable Place
Sometimes the hardest thing isn't to actually move out but to decide where you'll be living. It's not always easy to find what you want and what you can afford, right? So, start with house hunting as soon as possible because it can take some time until you find your dream house that you like. Consider all the options before making the final choice – will you have to use public transportation, are there supermarkets and other facilities you might have to visit daily, and so on. All these factors can be crucial, and that's why you shouldn't pick the first place you find just because it's the easiest.
Inspect the New Home Space in Detail
Once you pick the perfect house, you should check out every corner and every little detail. If there are some damages, ensure you take a picture of it and notify the landlord about it. Another thing that must be done is to create a household inventory list before you move in. Most landlords have a pre-made list of items with their conditions. So, if there are some differences, let the landlord know.
Decide Will You Live Alone or With a Roommate
If you are relocating alone, it doesn't mean you have to live that way in your future house. Living with a roommate is a good way to cut rent expenses, but not only that. The roommate can easily become your best friend, which can help you make other friends in the unknown city. However, many people don't want to jeopardize their privacy and are preferring life on their own. The important thing to know is that whatever you decide will be a good decision as long as it suits you.
Relocating Out From Your Parents House – Expect the Unexpected
Following all the relocation hacks for some people can be just too overwhelming. It is a hard period not just for those that didn't deal with this kind of task but also for those who did it several times. The essential thing is to know that something can go wrong, even though you planned everything for months. For example, you prepared for cross-country movers and checked all the questions you should ask them. But you totally forgot about how to tip the relocation crew. Don't let this and similar events shake you, and create a list of things that will help you prevent precisely this kind of error.
Finding a Reliable Long-Distance Moving Company Should Be One of the Things on Your Relocation List
The best way to survive your first move out is to get a helping hand from professional long-distance movers. Start searching online for a crew with positive reviews and check if they are also a reliable auto transport company. This means you won't have to deal with two different teams, and you will take care of both your belongings and vehicle. The amazing thing about hiring professionals is that you get many options that will ease the relocation process. One of the most useful options is a storage service the professional crew will offer you because you can keep all of your belongings there.
Create a Relocation Day Checklist
When the relocation day comes, the best thing to do is stay calm and start early with the rest of the tasks. Don't let the stress overwhelm you because when professional movers come, it can be pretty crowded. So, the night before, ensure you go to bed earlier and get up well-rested because no matter if you have something to do or not, you don't want this day to become a nightmare.
Taking Care of Utilities After the Move and Updating Your Address Are a Must
Another task you have to do when relocating to the new place is to transfer utilities. It is easy to overlook this task between deciding what not to pack and how to get more space most efficiently. Luckily, you can nowadays do almost everything online in just a few minutes. So, if you are wondering who to notify when relocating, here are companies you should contact:
USPS, and change your address easily by filling out an online form,
Contact internet and cable provider,
Notify the bank and credit card company that you will be in a different location,
Inform the insurance company, too.
Learn Some Useful Packing Hacks and Do It Like a Pro
The packing process might be the most tedious process for most people when it comes to relocating. If you are one of them, then you should learn some tips for the easiest packing. But, before you even start wrapping everything up, ensure you get rid of stuff you don't use anymore. The essential hack in this process is to get enough packing materials and if you see that you won't be able to do it on your own, ask the professionals to step in. Their packing services will save you a lot of trouble, especially when you've never done it before.
Pack Only What You Need For Your First Apartment When Cross-Country Moving
There's just no use in packing and transporting stuff you don't even use anymore, right? So, pack only what you actually need. Not only you'll save some money, but you won't have to deal with the unwanted items once you start thinking about the unpacking process after the move.
Settle In After the Move and Embrace the Change
The change you are making is significant, affecting not only you but also your loved ones. So, do everything to have the best experience and not have to deal with after-relocation depression. The great way of achieving it is with a list of all tasks you have to do. It will keep you updated on your progress, and you will be prepared for the exciting adventure that's upon you.